Details

Written by

Angelo Stefanini, Centro Salute Internazionale, Università di Bologna

Category: Europa, USA etc....
Salute internazionale, 28 luglio 2014
In questi giorni Richard Horton è ancora una volta preso di mira per avere pubblicato la "Lettera aperta al popolo di Gaza".[6] [....]

Read more: "Lettera aperta al popolo di Gaza". Vietato criticare Israele
Details

Written by

Gil Maguire

Category: Europa, USA etc....
Mondoweiss, April 28, 2015
Thompson wrote in 1950, "The Zionists would like us to believe that there is no such thing as an Arab", and that "They have also adapted the attitude that the State of Israel, unlike every other state on earth, is sacrosanct, and outside any criticism whatsoever."  She called Israel, "the 49th state of the Union", and "the only nation in history to have been canonized at birth."

Read more: Obama's role model to journalists — Dorothy Thompson — turned against Zionism and was silenced
Details

Written by

Rachel Elboim-Dror

Category: Europa, USA etc....
Haaretz, 01.05.15
He supported the brutal Ottoman sultan against them, believing this would get the sultan to sell Palestine to the Jews.
"Instead of offering the Sultan money," Herzl's diplomatic agent Philip Michael Nevlinski (who also advised the Sultan) told him, "give him political support on the Armenian issue, and he'll be grateful and accept your proposal, in part at least." The Christian European countries had been critical of the murder of Armenian Christians at the hands of Muslims, and committees supporting the Armenians had been founded in various places, and Europe also offered refuge to leaders of the Armenian revolt. This situation made it very difficult for Turkey to obtain loans from European banks.
Details

Written by

As'ad AbuKhalil

Category: Europa, USA etc....
April 28, 2015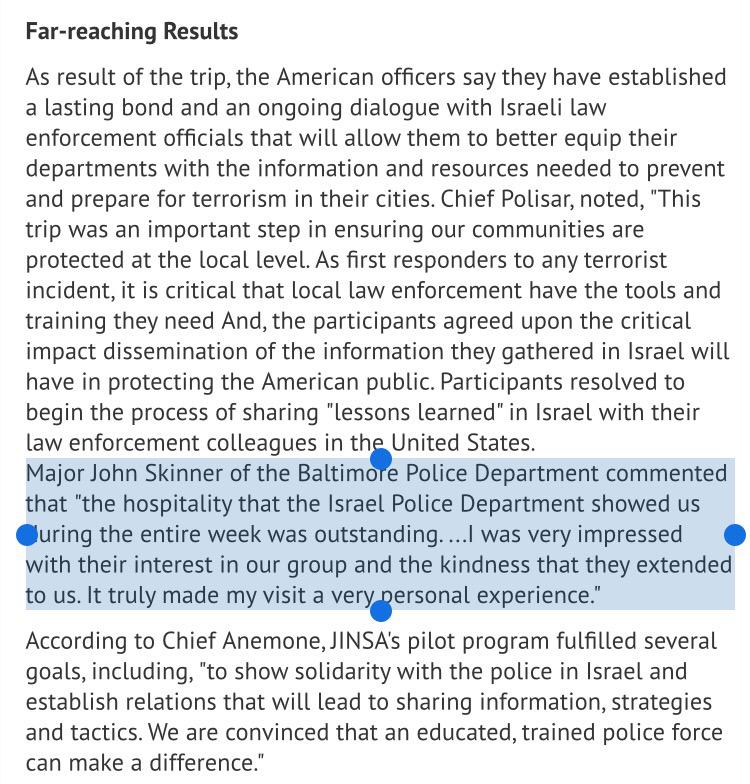 (Source)
Read more: The @BaltimorePolice studied "crowd control & coordination" in Israel
Details

Written by

Rosa Schiano

Category: Europa, USA etc....
27 apr 2015
La visita di sei giorni nei Territori occupati, organizzata per avviare una collaborazione accademica tra l' Università di Johannesburg e l'Università di Birzeit, sarebbe stata negata da Tel Aviv per la presa di posizione del governo sudafricano contro la politica israeliana
Roma, 27 aprile 2015, Nena News - Era atteso a Ramallah per una visita nei Territori Palestinesi Blade Nzimande, ministro dell'istruzione sudafricano nonché segretario del partito comunista del paese, il SACP, molto radicato nella società e componente con l'Africa National Congress (ANC), e il sidacato COSATU dell'alleanza tripartitica che governa il paese.
Read more: Israele vieta l'ingresso in Palestina al ministro sudafricano Nzimande